Studying in Canada offers Indian students a world-class education, diverse courses, and excellent career opportunities. Canada has become a preferred destination for international students because of its welcoming environment, high-quality education system, and multicultural society. In this comprehensive guide, we will explore various aspects of studying in Canada for Indian students, including colleges, costs, visa requirements, scholarships, and more.
Canada is renowned for its quality education and world-class universities. With a strong focus on research and innovation, Canadian institutions offer various courses across disciplines. Moreover, studying in Canada provides opportunities for personal growth, cultural enrichment, and exposure to a global network. Canadian degrees are globally recognized and respected, providing a competitive edge in the job market.
Cost of Study in Canada for Indian Students
Besides college fees, students need to consider other expenses while studying in Canada. This includes accommodation, food, transportation, health insurance, and personal expenses. On average, Indian students should budget approximately CAD 15,000 to CAD 20,000 per year for living expenses, although this can vary depending on the location and individual lifestyle choices.
| | | | | | |
| --- | --- | --- | --- | --- | --- |
| S.No | University | Location | Bachelors | Masters | Entry Criteria |
| 1. | University of Toronto | Toronto | CAD 45,690 | CAD 113775 | IELTS,TOEFL |
| 2. | McGill University | Montreal | CAD 15,760 | CAD 15,760 | IELTS,TOEFL |
| 3. | University of Alberta | Alberta | CAD 15,549 | CAD 8,948 | IELTS,PTE |
| 4. | McMaster University | Hamilton | CAD 14,088 | CAD 8,948 | IELTS,PTE |
| 5. | University of Montreal | Montreal | CAD 15,943 | CAD 11,957 | IELTS |
College Fees: International students' tuition in Canada vary depending on the program and institution. On average, undergraduate programs can range from CAD 15,000 to CAD 40,000 annually. However, it is essential to research and check the specific fees for the chosen college and program, as costs can vary.

Government Colleges in Canada: Canada has several government-funded colleges and institutions offering quality education to international students. Some renowned government colleges in Canada include Algonquin College, Fanshawe College, Mohawk College, and Sheridan College. These institutions often provide state-of-the-art facilities, practical training, and strong industry connections.


Life in Canada for Indians: Canada provides a welcoming and inclusive environment for Indian students. With a large Indian community, students can find familiar cultural experiences and support networks. Canada's safe cities, diverse communities, and rich natural landscapes make it an ideal place to live and study. Adapting to the Canadian climate, culture, and way of life is essential to enjoy the experience fully.
Popular Universities in Canada
McGill University's School of Continuing Studies, Montreal, Quebec
University of Waterloo, Waterloo, Ontario
Queen's University, Kingston, Ontario (Only UG)

University of Victoria in Partnership with Kaplan, Victoria, British Columbia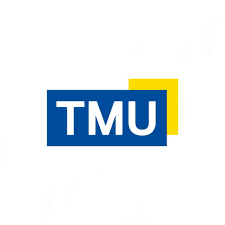 Toronto Metropolitan University, Toronto, Ontario (only UG)
York University, School of Continuing Education, Toronto, Ontario
University of Guelph, Guelph, Ontario (Only UG)
Dalhousie University, Halifax, Nova Scotia (M.Engg in Internetworking and all UG courses)
University of Manitoba, Winnipeg, Manitoba
Memorial University of Newfoundland, Grenfell Campus, Newfoundland and Labrador (Only UG)
Popular Courses in Canada
Visa Requirements: Indian students planning to study in Canada require a study permit, which is a student visa. To apply for a study permit, the following steps should be followed:
Receive an acceptance letter from a Designated Learning Institution (DLI) in Canada.
Prepare the necessary documents, including proof of financial support, identity documents, and a letter of explanation.
Apply online or through a paper application to Immigration, Refugees and Citizenship Canada (IRCC).
Pay the application fee and provide biometrics, if required.
Wait for the visa decision. If approved, a study permit will be issued.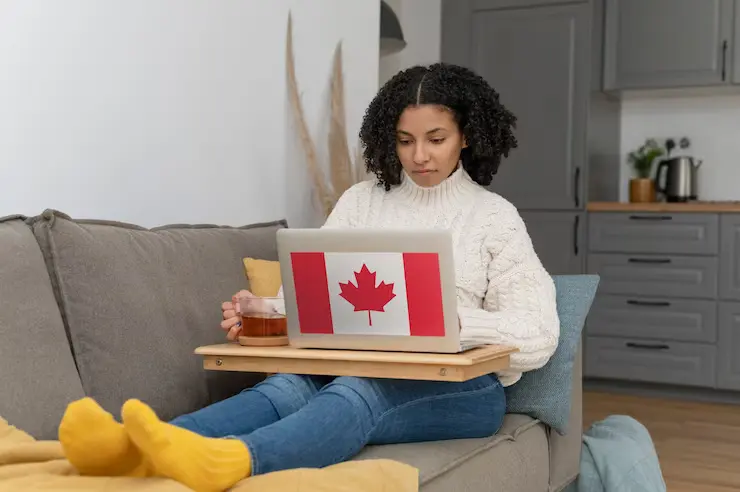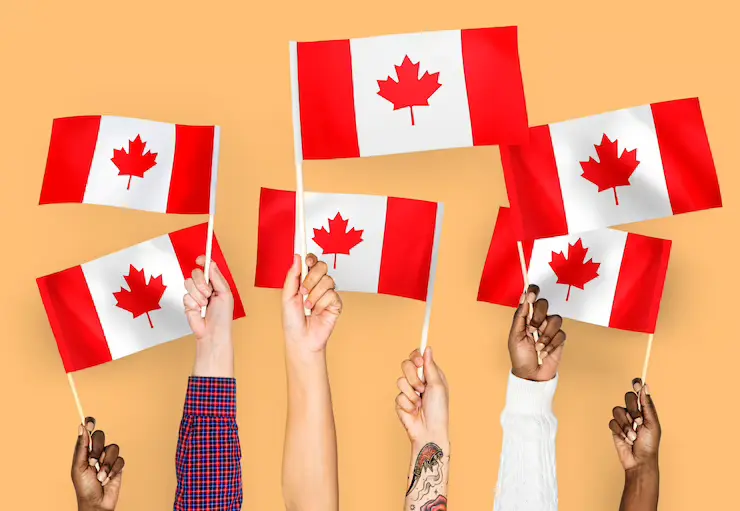 How to Get Permanent Residency (PR) in Canada after Study?
Canada offers several pathways for international students to obtain Permanent Residency (PR) after completing their studies. The most common pathway is the Post-Graduation Work Permit (PGWP), which allows students to gain Canadian work experience. By meeting the eligibility criteria, such as duration of study and job offer, students can apply for PR through programs like the Canadian Experience Class (CEC), Federal Skilled Worker Program (FSWP), or Provincial Nominee.
"Apply for your Canada Study Visa through Edulaunchers to ease out the difficulties involved and be sure of making your dream come true."
Why Choose EduLaunchers for Studying in Canada?
At Edulaunchers, we understand that choosing the right path in life can be daunting, so we offer expert counselling services to help students pursue their dreams. Our team comprises experienced professionals from diverse backgrounds who come together to offer students a wealth of knowledge and guidance. We work as personal career advisors, handholding you every step to ensure you make informed decisions. Our team is not affiliated with universities, but we have developed friendly relations with teams at various universities globally due to our past work experiences. This enables us to offer students the most competitive services and personalized support.
At Edulaunchers, we inform and counsel our students for all educational and professional programs across major countries like USA, UK, Australia, New Zealand, France, Germany, Singapore, Ireland, Switzerland, India and many more. We strive to provide the most exceptional services to set you up for success. Trust our team of handpicked experts on our panel to guide you towards your dream career. Join us today and take the first step towards a brighter future.
Recently Graduated Students
Need guidance? Let us help you.