India is an international country. Apart from being home to more than 6 landforms, India boasts about its geographical diversity and is a proud host of over 19,500 languages. The country is globally known for its food fusions and picturesque landscapes. 
With a population of over 1.3 billion people, India is not only the world's largest democracy but also a rising global education hub. International students are increasingly choosing India as their preferred destination for higher education. The country offers diverse opportunities, affordable education, and a vibrant cultural experience. 
But talking about the education sector in particular, the country is continuously growing and reshaping its educational ecosystem too. This is evident in the ranking of most favourable nations to pursue education, where India ranked at 40th position in 2018, 35th in 2020 and 32nd in 2021.
The cost of education and living in India will seem like a steal compared to developed nations such as The United States and Australia.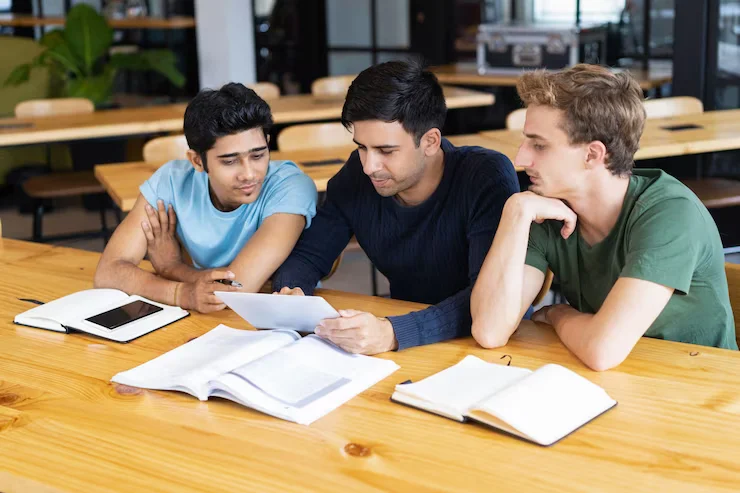 Facts about international students in India
Between 2016 and 2021, several international students in India arrived from Malaysia, Sudan, Sri Lanka, Thailand, Yemen, the Republic of Korea, Iran, and Iraq. Together these nations make up almost half of the international student population in India.


Similar figures also showed that from 2016 to 2021, India welcomed international students from over 160 nations.
And looking at these increasing numbers, the Ministry of Education, Government of India, has launched its flagship program named 'Study in India' to attract foreign students to India.
No Language barrier:
India is a land of languages, with English widely spoken and used as a medium of instruction in many educational institutions. Studying in India eliminates language barriers and facilitates seamless communication for international students whose first language is English. Furthermore, learning Hindi or any regional language can be an added advantage, opening doors to better cultural integration and enhancing career prospects within India.
Affordability:
The affordability factor is one of the most compelling reasons to study in India. In 2018, India ranked second among the most affordable nations in the world. Compared to other popular study destinations, the cost of education in India is relatively low. Tuition fees for courses are around USD 5,000, compared to American and European nations, which is six times lesser, making it an attractive option for students seeking quality education without breaking the bank. Additionally, the cost of living in India is relatively affordable, allowing you to experience a comfortable lifestyle while managing your expenses.
Quality Education:
India has a long-standing reputation for providing quality education. Many Indian universities and institutions are internationally recognized and collaborate with renowned global institutions. The academic programs are designed to foster critical thinking, practical skills, and holistic development. Moreover, India's rich cultural heritage and diverse society offer unique perspectives and learning opportunities that complement classroom teachings.
Best Cities for Studying:
India offers a plethora of cities known for their academic excellence and vibrant student life. Among the top choices for international students are Delhi, Mumbai, Bangalore, Chennai, and Pune. These cities are renowned for their educational institutions, research opportunities, and thriving job markets. Each city has its unique charm, which embraces international students well.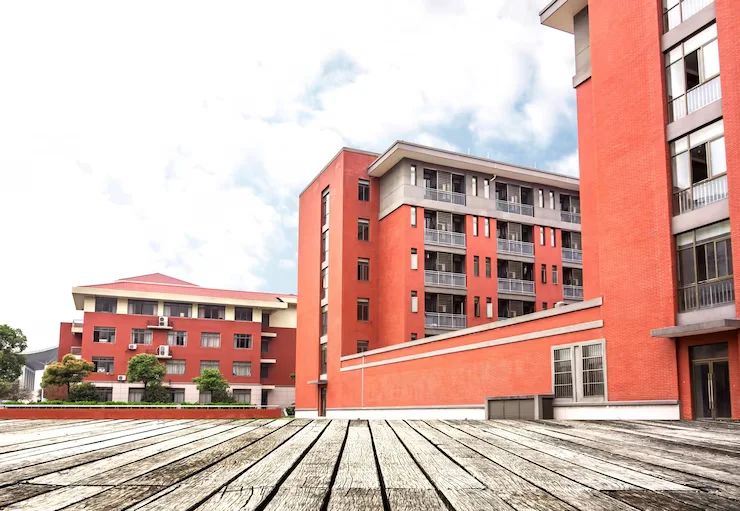 India boasts a vast and diverse higher education system with over 36000 institutions offering various courses and programs. From globally renowned Indian Institutes of Technology (IITs) and Indian Institutes of Management (IIMs) to prestigious universities and colleges, there is something for everyone. Whether interested in engineering, medicine, business, humanities, or the arts, you will find numerous options to pursue your desired field. 
Additionally, to make the admissions process more accessible, many Indian universities accept SAT scores from international students, eliminating the need for additional entrance exams.
International Student Community
India has been welcoming international students with open arms for decades. With a growing community of over 210,000 international students, you will have the opportunity to interact and learn from peers worldwide. This multicultural environment fosters global friendships, promotes cross-cultural understanding, and enhances your overall educational experience.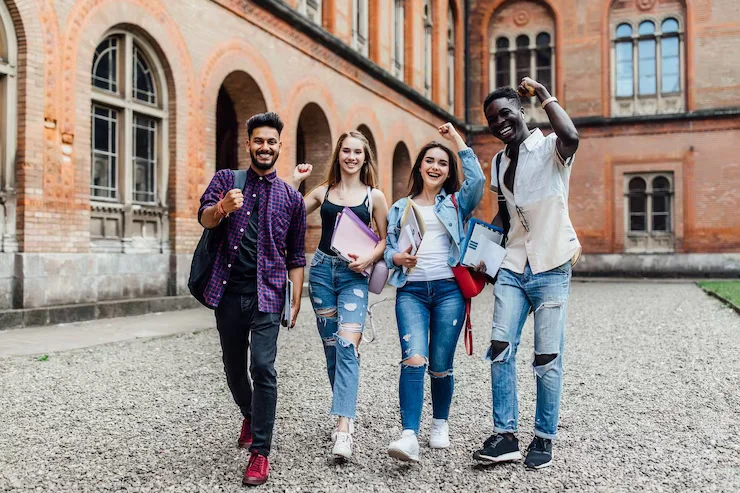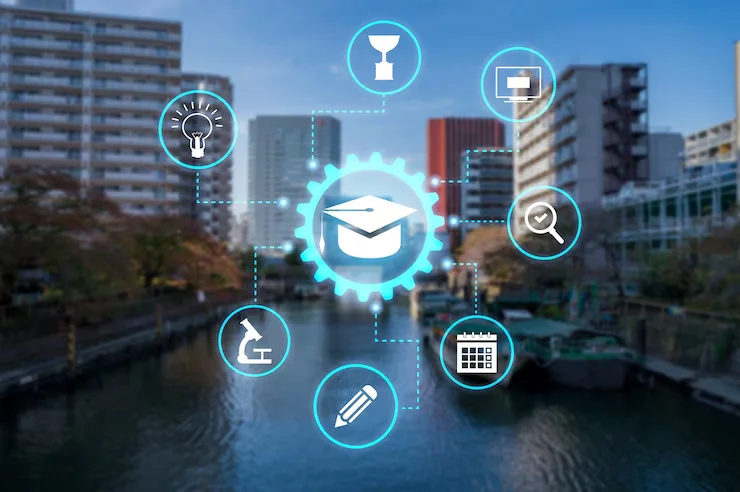 India is the oldest civilization in the world and the home to the world's oldest university. In 2020, the Indian education system was worth over 117 billion USD, expected to rise to 225 billion USD by 2025.
With a higher education system that enrolls nearly 30 million students from 164 different countries, India is one of the world's largest and most diverse educational hubs. The blend of theoretical and practical learning in the current education system ensures that students receive education on par with global standards.
Today India is 5th largest growing economy, even surpassing UK. With a growing economy comes a multitude of opportunities for growth and prosperity. This explains why the country has become a magnet for international students recently. 
In 2021, the number of international students studying in India rose by 14% despite the global pandemic spatter. 
To further encourage international students, the Indian government launched the Study in India scheme on 18th April 2018. This initiative aims to attract international students by offering scholarships, financial assistance, and simplified admission processes. These scholarships cover tuition fees entirely and include a generous monthly living allowance. Additionally, recipients can learn Hindi for free, enhancing their prospects in the world's second-largest labour market.
The scheme also provides various benefits, including tuition fee waivers, accommodation support, and healthcare facilities. It has made studying in India even more accessible and affordable for aspiring students.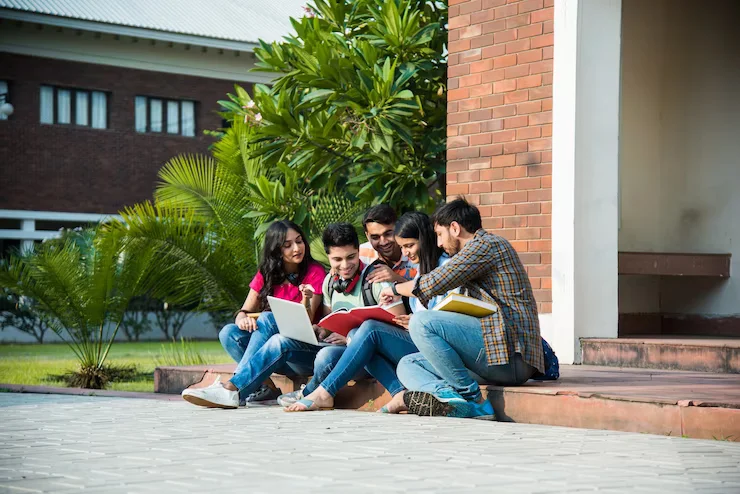 How Do Edulaunchers Help You to Study in India?
Edulaunchers is a leading consultant that practices what it preaches. Our dedicated group of professionals guarantees that each student receives reliable and appropriate guidance, allowing their ambition of studying abroad to become a reality filled with excellence and achievement.
Affordable Counseling Process: We want you to fulfil your dream of studying abroad without burden.
Expert Counselors: Our counsellors are experts for each country who will help you get to the best countries to study abroad.
Visa Guidance: Guidance for your visa application, SOP and interview. Benefit from our high success rate.
Recently Graduated Students
Considering the ongoing trend of Artificial intelligence, studies in AI, Big Data, biomedical engineering, information technology, cyber security expert, gaming and data science are some of India's best courses for a bright future.
As per the latest statistics launched by the All India Survey of Higher Education (AISHE), 48,035 international students were studying in India from 2020-2021.
The process is straightforward if you're looking to secure a study loan in India. You have two options: apply directly through the government's Vidya Lakshmi portal (VLP), or fill out a simple form on the lender's website to receive a loan quote. Once you submit your application, bank representatives will contact you via phone or email to discuss the details.


India has several banks that provide education loans, including the State Bank of India (SBI) and HDFC Bank. The maximum limit for a study loan in India is 125 lakh, which is over $150,000 USD. 
Need guidance? Let us help you.