Europe is the best place, full of new opportunities. Plus, Europe's education system is one of the most highly regarded in the world, meaning that after completing your studies, you come back with a globally recognized degree and a lifetime of memories and experiences. It is one of the most favourable places for postgraduate studies, and many students prefer to continue their PhD program here. The reason for this is the high prestige of European education and the excellent standard of living. The country is known for the quality of education and universities that are among the top-ranked universities in the world.
Living and studying in Europe can be an excellent opportunity to explore and gain knowledge. Studying in Europe can be an educational and adventurous experience as students take the courses they choose and have the chance to learn about the history of Europe.
Europe offers world-class education and research – Europe is home to many of the world's greatest universities. Europe has established a strong worldwide academic environment for cutting-edge research. Study reviews about education in Europe are always positive.
The choice is endless – From highly ranked research universities to smaller, exclusive Europe colleges, there are plenty of options for study. A European degree will expose you to new opportunities and give you an education that employers worldwide will value and respect.
Affordable tuition fees – Compared to Canada, the US or Australia, most European public universities have very low tuition fees. International students can study for undergraduate and postgraduate in these European public universities with low tuition fees but high-quality education.
You can study in English – If you don't know the local language of the country you want to study, such as Polish, Portuguese or Swedish, you can always find courses in English in many parts of Europe. As an international student, you have the option of studying in Europe in the English language. You can also study in Europe for free in English with the help of the available scholarships.
Scholarship – With the help of scholarships, international students can get a free education in Europe. There are plenty of scholarship opportunities and other options for financial support during your international studies.
Cost of studying in Europe
The cost of studying in Europe varies greatly depending on the country, study level and student's citizenship. Some countries, such as Norway, provide almost free education for all students. On the other hand, universities in the UK can cost thousands of dollars per year. European tuition fees range from 4,500 EUR/year to 56,790 EUR/year.
| | | |
| --- | --- | --- |
| S.No | Country | Tuition Fee (per year) |
| 1. | Austria | 11,400 EUR (9, 57,000 INR approx.) |
| 2. | Denmark | 14,400 EUR (12, 09,000 INR approx.) |
| 3. | Ireland | 12,000 EUR (10, 07,300 INR approx.) |
| 4. | Finland | 9,600 EUR (8, 06,000 INR approx.) |
| 5. | France | 9,900 EUR (8, 31,000 INR approx.) |
| 6. | Germany | 10,200 EUR (8, 56,200 INR approx.) |
| 7. | UK | 12,180 EUR (10, 22,400 INR approx.) |
The duration of study is different for different courses.
The study duration of MBBS courses here is six years.
It will take the same amount of time to complete the MD course.
If you want to study pharmacy here, the study will be four years.
Apart from this, it will take four years to study business administration.
In the case of International Business Law, you must study in this country for two years.
In the case of medical courses, it will take five years for theory classes.
Students will be given one more year to do an internship.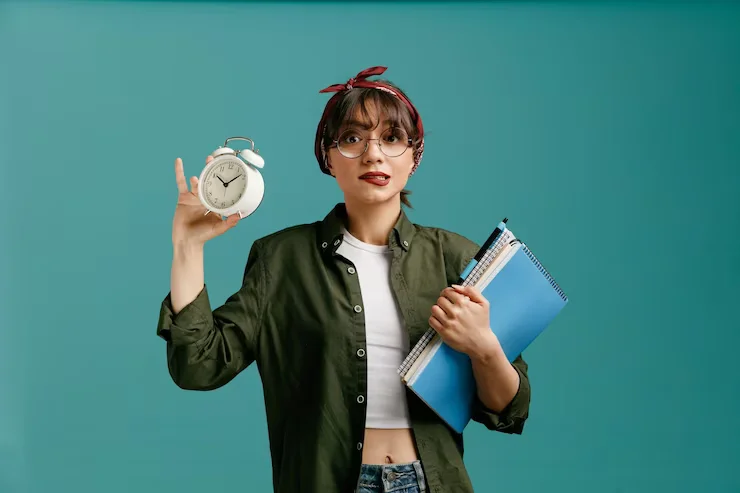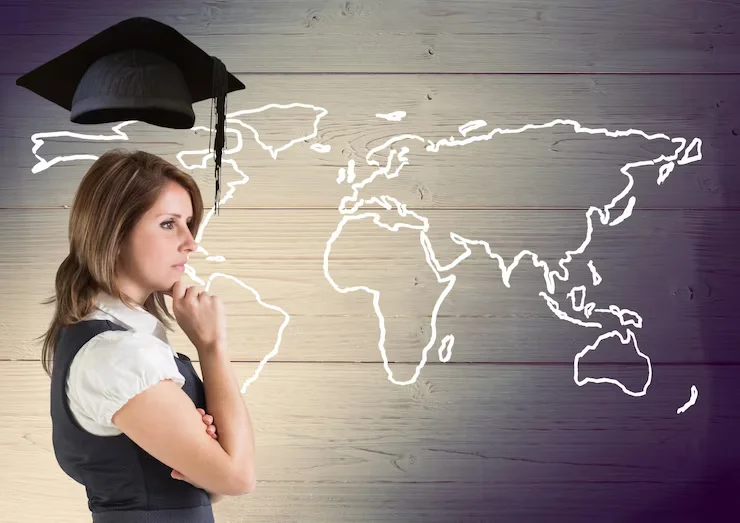 Eligibility Criteria to study in Europe
To study in Europe, you need to meet the following eligibility criteria:
You must be at least 17 years of age.
You must have a minimum score of 50% on your high school exam.
You may have to write the entrance exam for admission to some European universities.
You may sometimes be required to give a test in the language of the specific European country where you wish to seek admission.
You must present proof of admission to a recognized public or private educational institution.
You need to present proof of academic qualifications.
You must present proof of organized accommodation, for instance, a dormitory contract or rent agreement.
Procedure to get admission in European countries
You must follow the following admission procedure to continue your European higher education.
You should have all your academic documents and transcripts ready.
Courier all the documents to the college address.
It takes about a month for identification.
On verification of the documents, the college sends the offer letter to the student.
The students accept the acceptance letter and submit the required documents.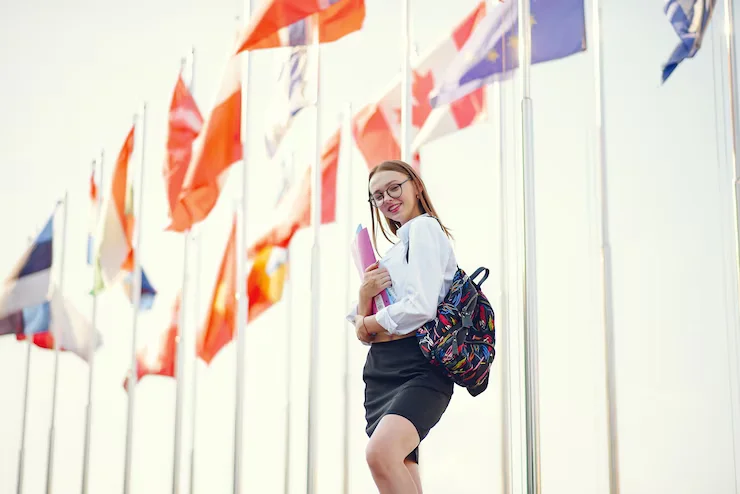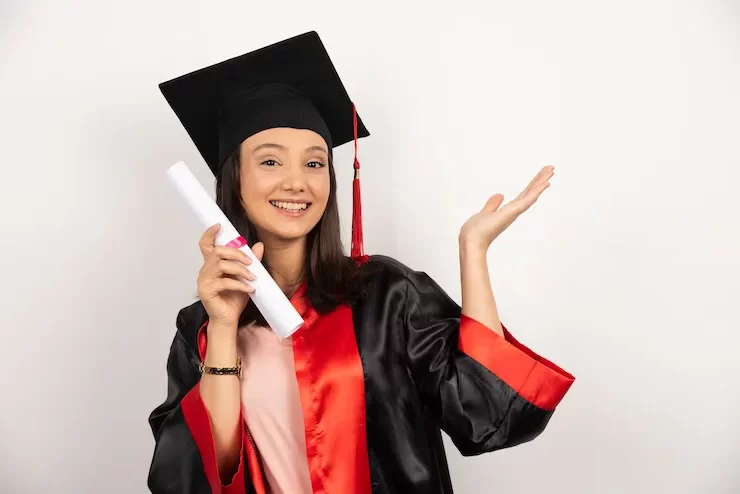 Scholarship to study in Europe
The European University offers a variety of scholarships to students.
This award will be given to the students based on their academic performance.
Financial aid is given to the students through scholarship, which covers tuition fee and cost of living.
As per records, more than 100,000 scholarship schemes are available for students.
There are some affordable schemes for students which help them to cover their tuition fees completely.
Job opportunities in Europe
Knowing a second European language can increase your job opportunities if you're from a native English-speaking country. Because of the high quality of education, European degrees can help you on your career path.
In Europe, students must actively network with recruiters and students. European educational institutions organize career boards where students can interact with recruiters face-to-face and ask questions about their doubts.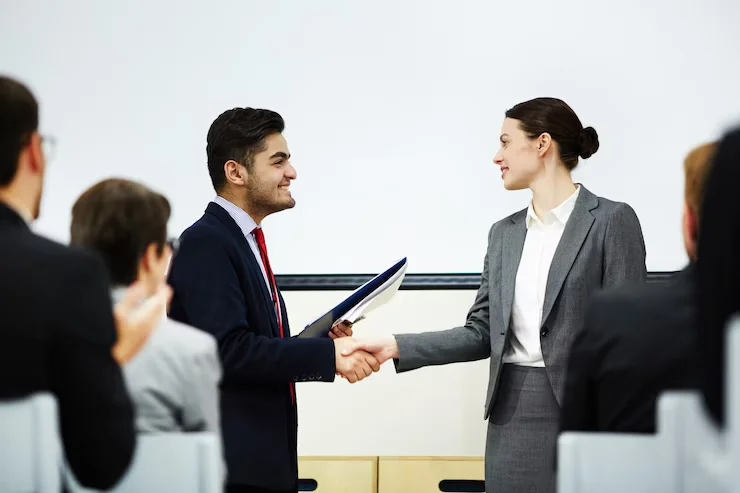 Why Choose EduLaunchers for Studying in Europe?
EduLaunchers believes in rendering satisfactory admission abroad support and solution for various courses abroad. Students availing Study Europe consulting services can enjoy the advantages of our experience in professional education overseas counselling, assistance filling out admission application forms, documentation, VISA application VISA documentation, assistance selecting accommodation, and more. Our top priority is your career.
Recently Graduated Students
Need guidance? Let us help you.