Studying in the USA offers Indian students various educational opportunities, diverse academic programs, and a multicultural experience. Renowned for its world-class universities and research institutions, the USA attracts students from around the globe. This comprehensive guide will explore various aspects of studying in the USA for Indian students, including universities, costs, visa requirements, scholarships, and more.
Canada is renowned for its quality education and world-class universities. With a strong focus on research and innovation, Canadian institutions offer various courses across disciplines. Moreover, studying in Canada provides opportunities for personal growth, cultural enrichment, and exposure to a global network. Canadian degrees are globally recognized and respected, providing a competitive edge in the job market.
Cost of Study in the USA for Indian Students
The cost of studying in the USA varies depending on factors such as the university, program, location, and lifestyle choices. Tuition fees can range from USD 20,000 to USD 60,000 annually for undergraduate programs, while postgraduate programs may have higher fees. Additionally, living expenses, accommodation, health insurance, and other costs should be considered.
| | | | |
| --- | --- | --- | --- |
| S.No | Program | Average Annual Tuition Fees (in USD) | Average Annual Tuition Fees (in INR) |
| 1. | UG | USD 8000 – USD 40,000 | INR 6,49,436 – INR 32,47,182 |
| 2. | PG | USD 10,000 – USD 60,000 | INR 8,11,796 – INR 48,70,773 |
| 3. | PhD | USD 28,000 – USD 57,000 | INR 22,73,027 – INR 46,27,234 |
| 4. | Engineering | USD 30,000 – USD 75,000 | INR 24,34,112 – INR 60,85,279 |
| 5. | Diploma | USD 500 – USD 20,000 | INR 40,569 – INR 16,22,741 |
| 6. | MBA | USD 50,000 – USD 60,000 | INR 40,56,853 – INR 48,70,773 |
Popular Universities in the USA

University of California, San Diego

North Carolina State University, Raleigh

Carnegie Mellon University

Purdue University West Lafayette

University of Illinois at Chicago
San Jose State University

Georgia Institute of Technology

University of Texas at Arlington

Massachusetts Institute of Technology

Texas A&M University, College Station
Courses to Study in the USA
Requirements to Study in the USA for Indian Students
To study in the USA as an Indian student, you will typically need to fulfil the following requirements:
Academic Qualifications: Completing the 12th standard or equivalent for undergraduate programs and a bachelor's degree or equivalent for postgraduate programs.
English Language Proficiency: Most institutions require proof of English proficiency through standardized tests like IELTS or TOEFL.
Standardized Tests: Some programs may require additional tests such as the SAT (Scholastic Assessment Test) or ACT (American College Test).
Financial Documentation: Demonstrating sufficient funds to cover tuition fees, living expenses, and other costs during your stay in the USA.
Visa Requirements: Apply for and obtain an F-1 student visa for academic programs or a J-1 visa for exchange programs.
"Let us help you navigate the complex process of obtaining a study visa with ease."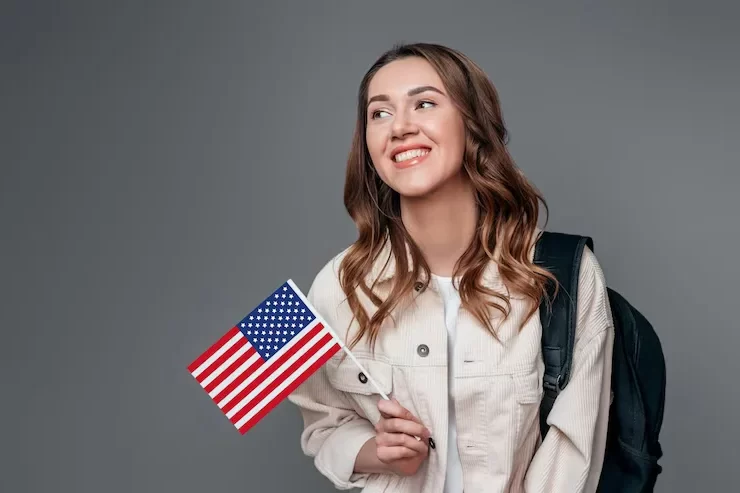 Study in the USA without IELTS​
While the IELTS (International English Language Testing System) is commonly accepted as proof of English proficiency, some universities and colleges in the USA may offer alternatives such as the TOEFL (Test of English as a Foreign Language) or the Duolingo English Test. However, checking with individual institutions regarding their language proficiency requirements is essential.
Study in the USA for Indian Students after 12th
Indian students who have completed their 12th standard can apply for undergraduate programs in the USA. Universities typically require academic transcripts, standardized test scores (such as the SAT or ACT), letters of recommendation, and a statement of purpose. It is important to research specific admission requirements for each university and program of interest.
"Explore the world of education with our trusted study visa consultants."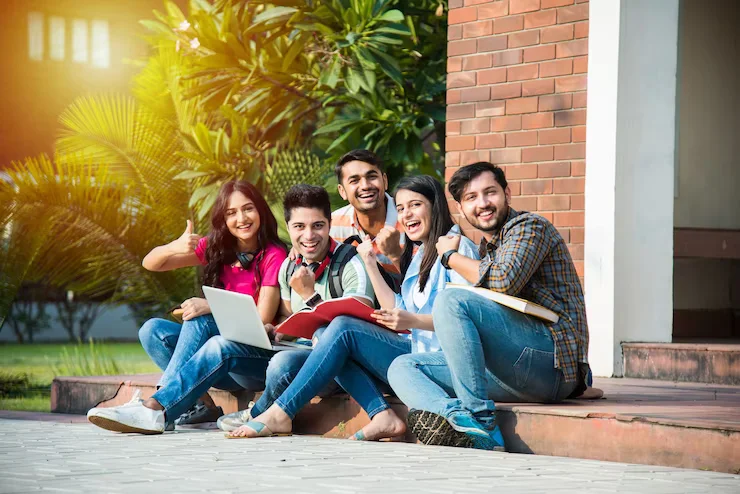 How to get a scholarship to study in the USA after 12th?
To secure a scholarship to study in the USA after 12th, follow these steps:
Research: Explore scholarship opportunities offered by universities, government agencies, foundations, and private organizations. Consider scholarships specific to your field of study, nationality, and academic achievements.
Fulfil Eligibility Criteria: Review the eligibility requirements for each scholarship. These may include academic performance, extracurricular activities, leadership qualities, financial need, and community involvement.
Prepare Required Documents: Gather the necessary documents, including academic transcripts, recommendation letters, essays/personal statements, and proof of English language proficiency.
Start Early: Begin the scholarship application process well in advance, as deadlines can be several months before the academic year starts.
Submit Applications: Complete the application forms accurately and submit them with the required documents within the specified deadlines.
Seek Guidance: Consider seeking guidance from education consultants, school counsellors, or scholarship advisors who can provide valuable insights and assistance in the application process.
Apply for Financial Aid: Additionally, explore financial aid options universities and colleges in the USA offer. These can include grants, tuition waivers, and need-based scholarships.
Follow-Up: After submitting applications, monitor the status of your applications and follow up if required. Be prepared for potential interviews or additional requirements.
Consider Multiple Sources: Apply to multiple scholarships to increase your chances of securing funding.
Visa Requirements to Study in the USA
To study in the USA as an international student, you must apply for an F-1 student visa. The following are the key steps involved in obtaining a student visa:
Obtain an acceptance letter: First, you must receive an acceptance letter from a SEVP-approved institution (Student and Exchange Visitor Program). This letter confirms your admission to a recognized academic program in the USA.
Pay the SEVIS fee: After receiving the acceptance letter, you must pay the SEVIS (Student and Exchange Visitor Information System) fee. This fee supports the administration and maintenance of the SEVP.
Complete the DS-160 form: Complete the online Nonimmigrant Visa Application (DS-160) form. This form requires you to provide personal and educational information, including details about your intended program of study in the USA.
Schedule a visa interview: Once the DS-160 form is completed, you will need to schedule an appointment for a visa interview at the U.S. embassy or consulate in your home country. Visa interview wait times can vary, so scheduling your appointment well in advance is advisable.
Gather required documents: Prepare the necessary documents for your visa interview. These typically include your passport, SEVIS fee receipt, DS-160 confirmation page, acceptance letter from the institution, financial documents showing proof of funds, and any additional documents requested by the embassy or consulate.
Attend the visa interview: On the scheduled date, attend your visa interview at the U.S. embassy or consulate. Be prepared to answer questions about your educational background, your intention to study in the USA, and your ties to your home country. The interview is an opportunity for the visa officer to assess your eligibility for the F-1 student visa.
Pay the visa application fee: At the interview, you will be required to pay the visa application fee. The fee amount may vary depending on your nationality and the U.S. embassy or consulate where you apply.
Receive your visa: If your visa application is approved, you will receive your F-1 student visa affixed to your passport. The visa will specify the dates of validity and the number of entries allowed.
It's important to note that the visa application process and requirements may vary slightly depending on the country and the specific embassy or consulate. It's recommended to check the website of the U.S. embassy or consulate in your home country for detailed instructions and guidelines for the student visa application process.
"If you are one of the students interested in studying abroad, don't wait to get in touch with one of our knowledgeable Education Consultants for immediate assistance."
Why Choose EduLaunchers for Studying in USA?
Edulaunchers is the ultimate Study Visa Consultant. As your one-stop solution for all your overseas education needs, we're dedicated to providing quality services. We've covered you, from shortlisting the right courses and universities to extensive visa support. Our team of experts will work tirelessly to guide you every step of the way. We offer solutions to match every student's aspirational and financial requirements. With the best expertise in processing education visas and a high success rate, you can trust us with your future. Let Edulaunchers be your guide, and plan your next move responsibly.
Recently Graduated Students
Need guidance? Let us help you.