Ireland is an island located in the north of the Atlantic. It has the most beautiful countryside and vibrant cities. The island has lush vegetation, thanks to its mild and variable climatic conditions, which avoid extreme temperatures. Ireland's winters are mild, and summers are cool. Rain is plentiful. Irish culture is a vibrant culture. It has great importance on other cultures as well. Gaelic sports, Irish music, Irish language and literature have their charm. Irish sporting activities such as football, rugby, horse racing and golf have received support from Great Britain. This island's food and cuisine are light and like all over the world. Anyone planning to study at the universities of Ireland will get the opportunity to a different beautiful culture.
Quick Facts About Ireland
Ireland has become a popular destination for international students, including Indian students. Here are some compelling reasons to choose Ireland for your higher education:
Quality Education: Irish universities and colleges are renowned for their high-quality education. The country's educational institutions offer various courses and programs, ensuring students receive a well-rounded education that meets international standards.
Globally Recognized Degrees: Degrees obtained from Irish universities and colleges are recognized and respected worldwide. This recognition enhances career prospects and opens global opportunities for further study or employment.
Research and Innovation: Ireland is a hub for research and innovation. The country invests significantly in research and development, attracting students interested in cutting-edge research and technological advancements. Many universities in Ireland collaborate with industry, providing students with practical experience and exposure to real-world challenges.
Cultural Experience: Ireland is known for its rich history, vibrant culture, and friendly atmosphere. Studying in Ireland offers a unique opportunity to immerse yourself in the country's lively traditions, music, literature, and arts scene. The Irish people are known for their warmth and hospitality, creating a welcoming environment for international students.
English-Speaking Country: As English is the primary language of instruction in Ireland, it eliminates any language barriers for international students. Studying in an English-speaking country enhances your language skills and makes communicating with people from diverse backgrounds easier.
Safe and Welcoming Environment: Ireland is considered one of the safest countries in the world. The country's low crime rate, well-developed infrastructure, and supportive community make it an ideal place for students to live and study.
Employment Opportunities: Ireland offers excellent employment prospects for international students. The country's thriving economy, particularly in sectors like technology, pharmaceuticals, finance, and engineering, creates ample job opportunities for graduates. The Irish government also provides post-study work options for international students, allowing them to gain practical experience and explore career opportunities.
Scholarships and Funding: Irish universities and organizations offer international students various scholarships and funding opportunities. These scholarships can help alleviate the financial burden and make studying in Ireland more affordable.


"Explore the world of education with our trusted study visa consultants."
Duration of Study in Ireland
The study duration in Ireland depends on the level of program you choose. Here are the general durations:
Undergraduate Programs: Most undergraduate programs in Ireland are for 3-4 years, depending on the field of study.
Postgraduate Programs: Postgraduate programs, such as master's degrees, usually have 1-2 years duration. Doctoral (PhD) programs typically take 3-4 years to complete.
Professional Courses: Professional courses like medicine or law may have different durations and requirements. You should check the specific program you are interested in for accurate information.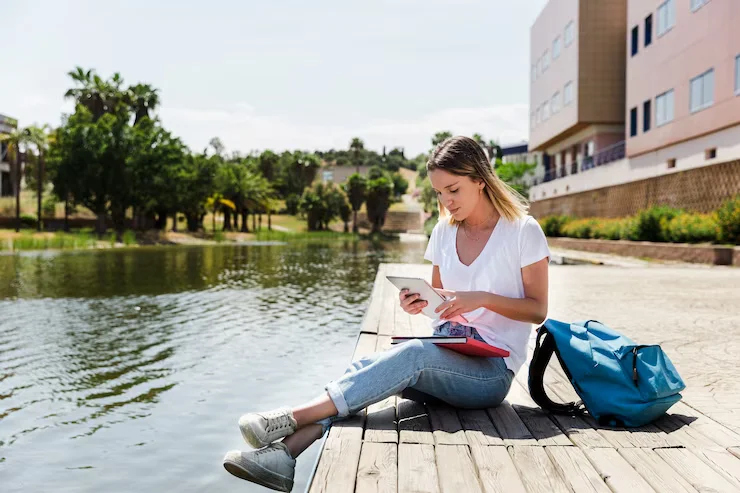 Cost of studying in Ireland
The tuition fees to study in Ireland varies depending on the student's country. EU, EEA, Switzerland, or UK students will pay the same tuition as Irish students. The tuition fee for such students will be around 3000 Euros. However, if this is the first degree that these students are studying and is not a repetition of a year or semester, the fees will be paid by the Higher Education Authority or HEA, which comes under the Irish Government's Department of Higher Education and Skills. Students from outside these countries will have to pay their fees. The Irish Government does not regulate the tuition fee for these students. Tuition fees vary depending on the course, study duration and level of study. The fee can range between 9900 Euro to 34,000 Euro. The undergraduate course fee is payable every semester, while the postgraduate program fee is payable annually. Below are the minimum tuition fees for bachelors in Ireland at some of the famous universities:
| | | |
| --- | --- | --- |
| S.No | Top Universities for Bachelors in Ireland | Tuition Fees for Bachelors in Ireland |
| 1. | University College Dublin | €16,000 – €25,600 |
| 2. | Dublin City University | €10,800 – €16,600 |
| 3. | Trinity College Dublin | €13,758 – €29,548 |
| 4. | Maynooth University | €12,000 – €13,500 |
| 5. | NUI Galway | €16,750 – €23,000 |
Below are given the student expenses in Ireland for Masters:
| | | |
| --- | --- | --- |
| S.No | Top Universities for Masters in Ireland | Tuition Fees for Masters in Ireland |
| 1. | Trinity College Dublin | €18,375 |
| 2. | University College Cork | €16,000 |
| 3. | Maynooth University | €14,000 |
| 4. | Dublin City University | €14,000 |
| 5. | University of Limerick | €14,616 |
Popular Universities in Ireland

Trinity College Dublin, Dublin
American College Dublin, Dublin
University of Galway, Galway
National College of Ireland, Dublin
University of Limerick, Limerick
Dundalk Institute of Technology, Dundalk
Dublin City University, Dublin (Pathway as well as UG & PG Direct Entry)
Dublin Business School, Dublin
Shannon College of Hotel Management, A college of NUI Galway, Galway
University College Cork, Cork
Courses to Study in Ireland
Requirements to Study in Ireland
The specific requirements to study in Ireland may vary depending on your university, college, and program. However, here are some general requirements:
Academic Qualifications: You must have completed the minimum educational qualifications required for admission to your desired program. This typically includes a secondary school certificate or an undergraduate degree for postgraduate studies. The specific academic requirements may vary for each program and institution.
English Language Proficiency: Most universities and colleges in Ireland require international students to demonstrate proficiency in the English language. The accepted English language tests include IELTS, TOEFL, or Cambridge English Qualifications. The required minimum scores may vary, so check the specific requirements of your chosen institution.
Application Form: You must complete the application form of the university or college you wish to apply to. This form typically requires personal information, educational background, and program choice.
Supporting Documents: Along with the application form, you must submit supporting documents such as academic transcripts, a copy of your passport, a personal statement, letters of recommendation, and a resume/CV. The documents required may vary, so refer to the institution's website or contact their admissions office for detailed information.
Visa Requirements: International students from certain countries, including India, require a visa to study in Ireland. You must apply for a student visa, which requires documents such as an acceptance letter from an Irish institution, proof of finances, medical insurance, and a valid passport. Check your country's Irish embassy or consulate website for detailed information on visa requirements.
International students studying in Ireland may face challenges securing student loans from Irish banks. Generally, student loans in Ireland are available to Irish citizens or residents. However, you can explore options for private education loans in your home country or consider scholarships, grants, or other funding sources.
PR in Ireland after Study
After completing your studies in Ireland, you may be eligible to apply for a Post-Study Work Permit. The Irish government provides opportunities for international students to gain work experience in Ireland after graduation. If you secure a job offer and meet the eligibility criteria, you may be able to apply for a work permit and eventually apply for Permanent Residency (PR) in Ireland.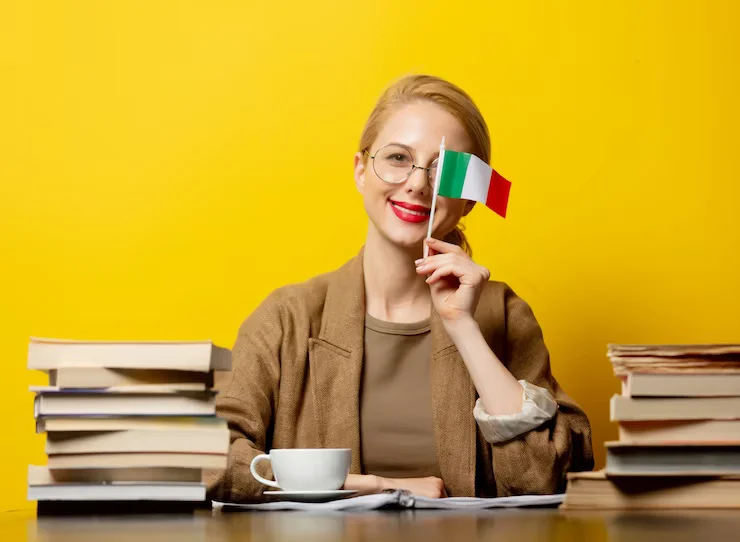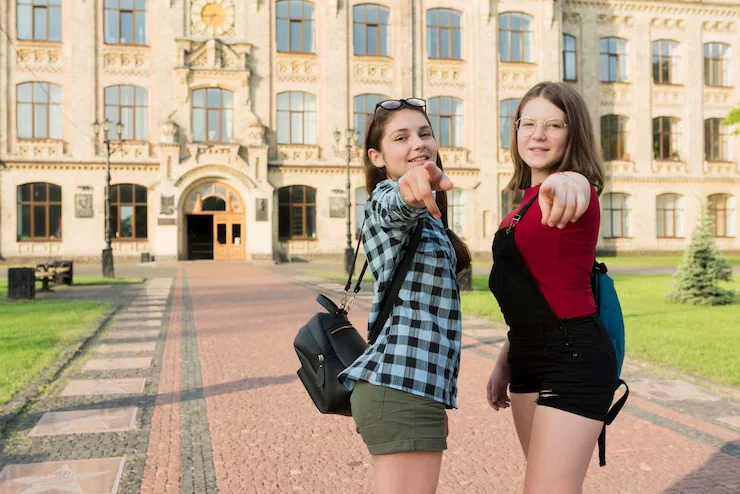 Scholarships to Study in Ireland
Ireland offers several scholarships and funding opportunities for international students, including Indian students. The Irish government offers some scholarships, while universities, organizations, or specific programs provide others. These scholarships are competitive and have specific eligibility criteria. Researching and exploring scholarship opportunities through the official websites of Irish universities, educational institutions, and scholarship databases is recommended to find suitable options for funding your studies in Ireland.
"From applying for a visa to planning to study abroad, a lot of input is required, which is sometimes daunting. Get help from our best Study Visa Consultant."
Why Choose EduLaunchers for Studying in Ireland?
EduLaunchers aims to provide quality and trust-driven services to Aspirants interested in studying anywhere in the world. We are dedicated to providing world-class, quality study visa services through well-trained, knowledgeable, experienced professionals. By visiting our website, you have surely taken the first step towards fulfilling your dreams and aspirations to study, live and work in the world's major countries. By facilitating our skillfully crafted mini guides (career planners), we pave your path to these countries and prepare you ahead of time to immerse you in the culture, study, and work environment of those countries. This is your first step towards career advancement, and we ensure that you get the best out of our services.
Recently Graduated Students
Need guidance? Let us help you.